Optimal Beton
Optimal Engineering has the capacity to design and execute American Style as well as European Style Houses.
In addition to construction Optimal Engineering can do Landscaping as well as swimming pools, saunas and Jacuzzis.




OPTIMAL is a company that consists of a very well trained team of Engineers and Workers that use the latest State-of-the-art technology in the process of construction and rehabilitation.
At Optimal, we believe that customer satisfaction is a premier requirement. Our Quality assurance and quality control in the process of execution will meet your high standards and our very well studied prices will definitely meet your expectation. Please contact us we are at your service.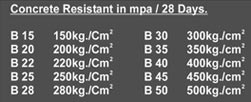 Architecture, Interior Design, Old and New Arabic, European as well as Modern and Simple Styles can be done to your Villas and Homes. This goes hand-in-hand with a very well organized, educated and experienced supervision that will assist you and direct you to construct and rehabilitate your structure.